INDUSTRIAL GUARDRAILS
Plant Safety Rail | Guardrails & Safety Barriers | Prevent Fork Lift Damage
Warehouse Barrier Guardrail by Guardsmith®
Check out our Guardrail Details page for more information.
Download our Guardrail Architectural Engineering Product Specs
Fill in the quantities desired for each item.
Complete the contact information and click the Submit Button.
We will contact you to confirm availability, payment terms, freight to your job site, and shipping date.
Due to the recent increase in raw materials and fuel costs, all prices are subject to change. All pricing will be confirmed at time of shipment.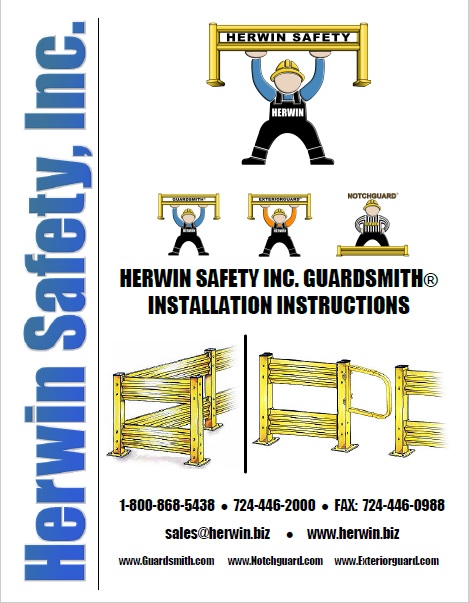 Installation Instructions
Download a printable version of the Guardsmith® Installation instructions.
The instructions are a PDF file and you must have Acrobat Reader to open the file.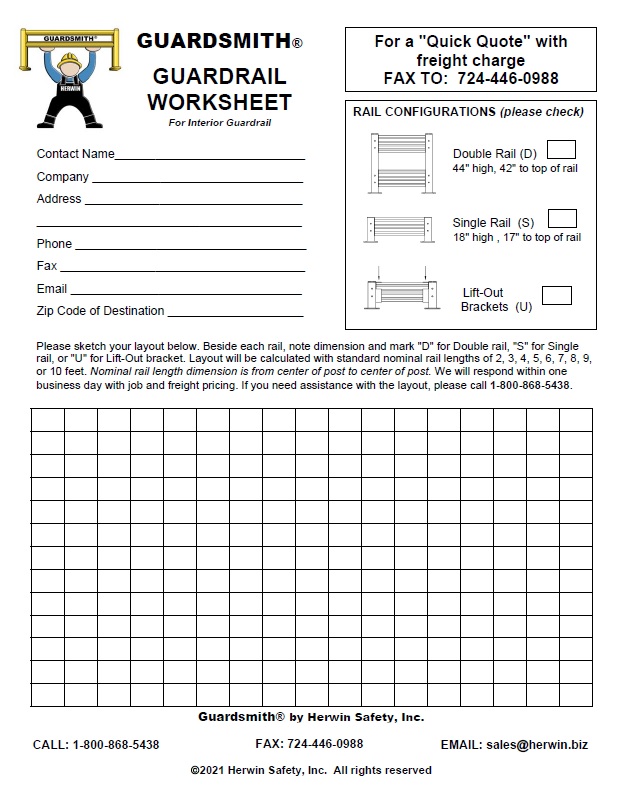 How to Use the Worksheet
DOWNLOAD A PRINTABLE VERSION of the Free Guardsmith® Guardrail Worksheet.  Choose either an Adobe Acrobat PDF file (Acrobat Reader Required) or as a Microsoft Word Document. (Microsoft Word Required)
Complete the customer information.
Draw a layout of your Safety Barrier Project using the grid on the worksheet. Include dimensions and other facts such as rail height and lift-out brackets.
Fax a copy to Herwin Safety, Inc. 724-446-0988 or scan and email to sales@herwin.biz.
Our experts will evaluate your needs and develop an economical material list for your project, price the order, provide an estimate of freight costs with lead time, and fax a completed quote back to you within one business day.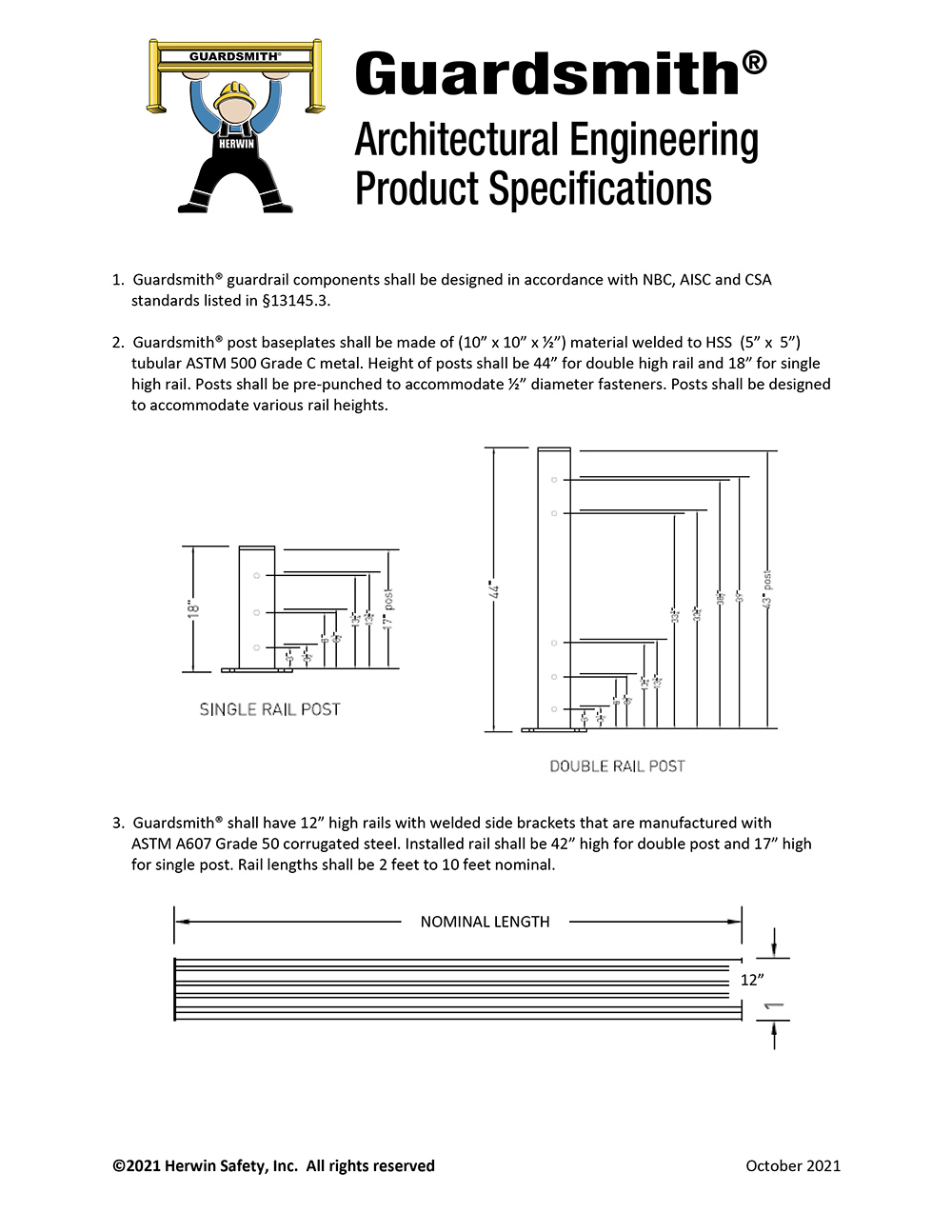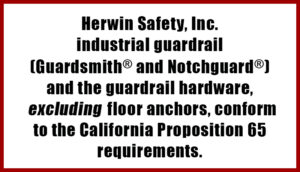 Guardsmith®
February 17, 2017