Safety Barriers
At Herwin Safety, Inc. , we support the safety industry with outstanding safety barrier guardrail systems.
Our safety barrier systems include guardrail engineered for both internal and external facility use, as well as specialized guardrail designed for enhanced forklift safety. We even offer integrated LED message systems to help improve facility safety through real-time messaging.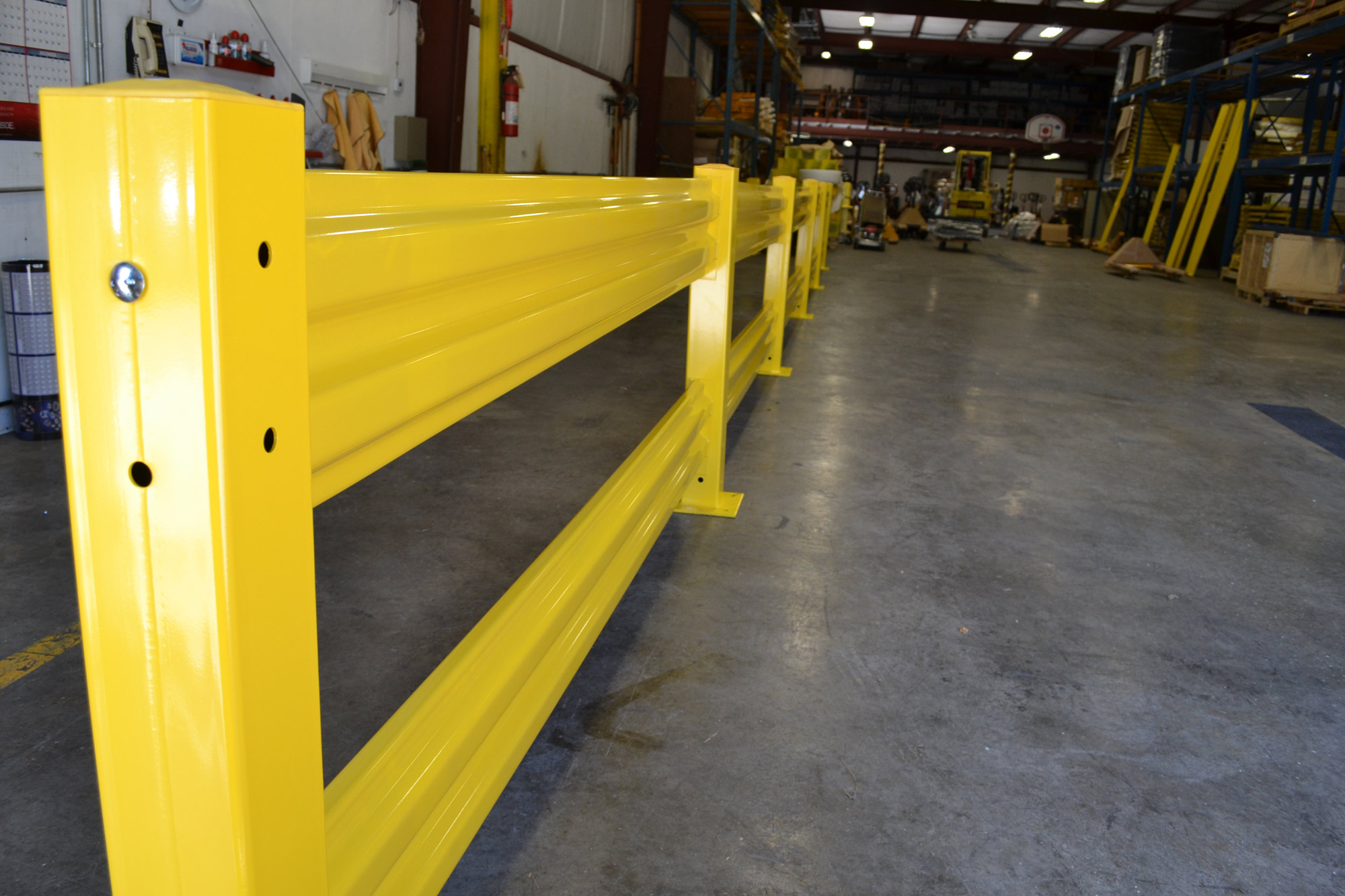 Internal Safety Barriers. Our guardrail units, manufactured to the highest industry standards, protect operating facilities, equipment, and personnel from forklifts traveling at 4 MPH and rated at 10,000 lb breakthrough. All safety rail sections and posts are pre-drilled, with required fasteners including floor anchors.
Outside Safety Barriers offer a highly visual yellow safety barrier protecting walkways, trash dumpsters, loading docks, and more. Offered in rail lengths from 2 feet to 10 feet long to compliment double posts. Galvanized fasteners and floor anchors are included with each order.
Safety Message LED Systems. Integrated directly into our guardrail, these moving message signs are able to direct everyone from delivery drivers to medical personnel to the correct location. Great for safety notices, warnings, or employee recognition. Use over 250 preset messages or easily create custom messages in real-time.
Herwin Safety, Inc. Guardrail offer the benefit of reduced accident and injury to workers, as well as prevention of damage to facility components, packaging equipment as well as mechanical, plumbing or electrical, and HVAC equipment.
Facility accidents cause expensive downtime for personnel and equipment
Workers Compensation claims and damaged equipment increase your operating expenses
Enhanced facility safety pays for itself over time by reducing or eliminating accidental damage and injury.
Contact Us today to learn more or call 1-800-868-5438 in US and Canada, 1-724-446-2000 International, or email us at sales@herwin.biz.
Safety Barriers
February 20, 2017