Displayguard® Sales & Leasing
Displayguard® is a patented industrial safety electronic LED display, combining a protective steel guardrail with a highly visible, computer controlled LED display. Safety messages are readable at up to 200 feet by floor personnel and mobile equipment operators.
At Herwin Safety, the manufacturers of Displayguard®, we have both sales and leasing options available to help you acquire this valuable tool to improve your industrial safety program.
Usually an important purchase is a capital expenditure, depreciated over the life of the asset and funded by an annual capital budget. This is fine if capital funds are available for a Displayguard® safety project. On the other hand, your plant's Safety Program may have operating funds available for services and programs geared to improve safety, but not necessarily for the purchase of capital equipment. In this case, a leasing option may be the answer.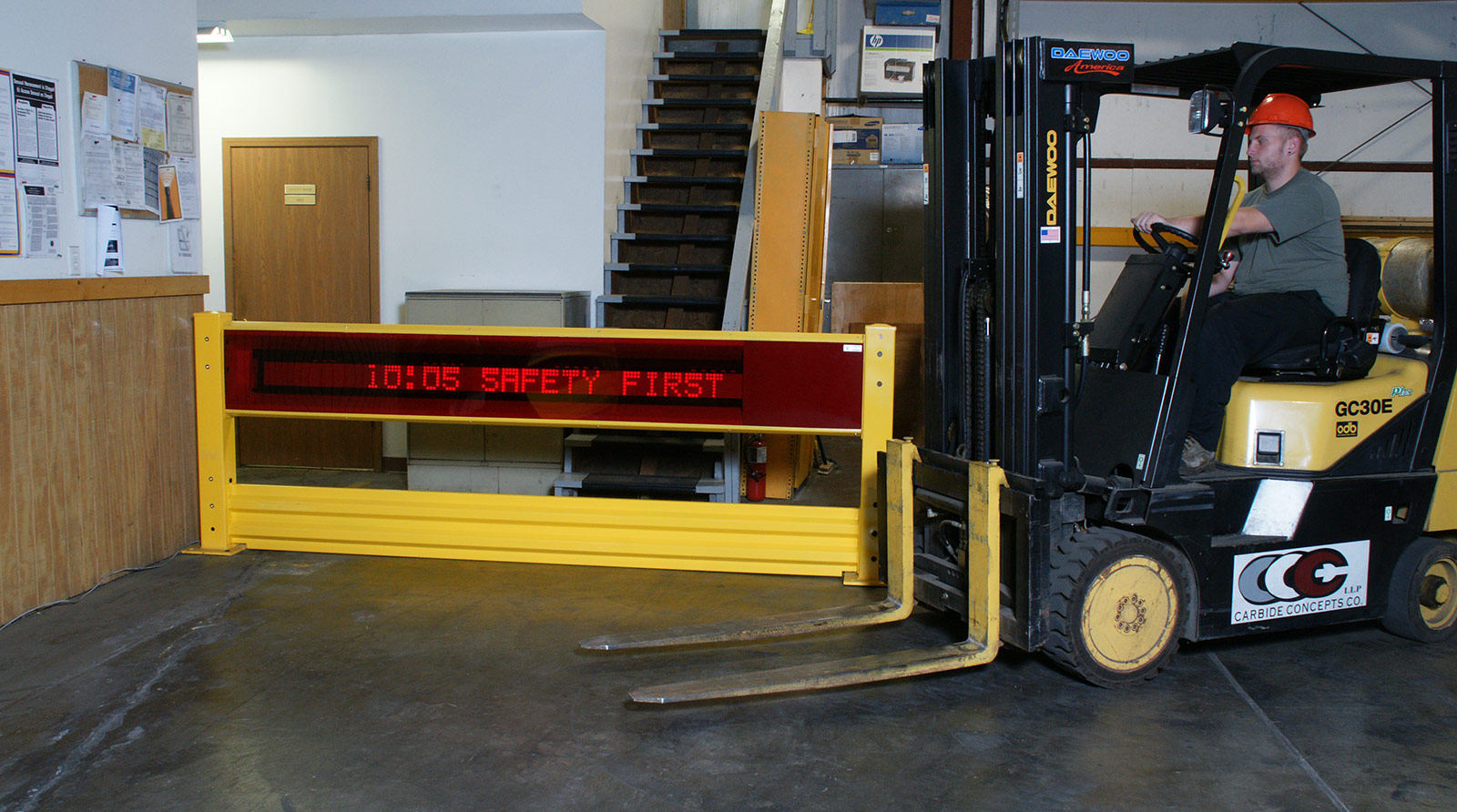 Workplace safety is too important to be held hostage by budgetary constraints. Depending on how budgeting is handled internally at your company, we can help you evaluate whether a sale or leasing option may work best for you. Please don't hesitate to contact Herwin Safety, Inc. to review your options.
In either case, if you have an interest in improving the safety of your plant or warehouse, please don't hesitate to contact us. We will work with you to find an affordable, viable solution that will allow Displayguard® to improve workplace safety and employee safety in your business.
Displayguard® can be an important component of your industrial safety program.
Contact Herwin Safety, Inc. today to learn more about how Displayguard® can help you improve industrial safety and communications at your facility.
Displayguard® Sales & Leasing
February 20, 2017